Service Lines
Project Summary
The Atchison Senior Residences facility is in an older residential area of Atchison, Kansas developed for residential use prior to 1887. Land use over time changed and the property was donated to a senior/affordable residential housing developer for redevelopment. A Phase I ESA revealed anecdotal indications that the property had been used for municipal dumping and later filled with waste casting sand from a local foundry. Environmental sampling confirmed elevated concentrations of lead and arsenic in site soils. Atchison Senior Residences enrolled the property in KDHE's Voluntary Cleanup Program. Soil removal costs were prohibitive, and the only alternative was to allow the constructed senior residences facility and associated landscaping to serve as a permanent engineered cap. A Voluntary Cleanup Plan for this alternative was approved by the VCPRP.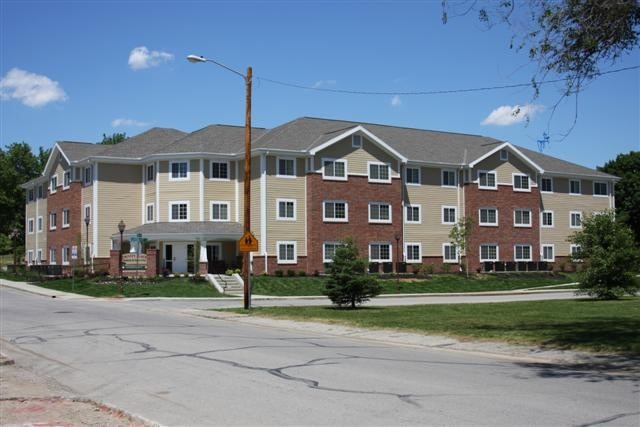 After Voluntary Cleanup Plan approval, the property sat idle for several years due to funding limitations. Blackstone provided environmental liaison activities on behalf of the client and coordinated with the VCPRP and financial institutions assisting with project funding. Extensive coordination with environmental professionals representing the financial institutions was required due to the environmental aspects of the project from an investment liability perspective.
Blackstone prepared a formal Voluntary Cleanup Plan addendum, updating the approach to current VCPRP requirements. Blackstone was involved with oversight of environmental activities during construction, air and personnel monitoring, training for on-site construction workers, contaminated soil management, characterization of soil for off-site disposal and reuse, soil sampling in key areas to limit the area that would subject to Environmental Use Controls, and development of an Operation and Maintenance program with documentation for continued maintenance of the engineered cap. Blackstone assisted with applying for an EUC through KDHE's EUC Program, negotiating the appropriate controls with EUC Program staff. The Voluntary Cleanup Report and Operations and Maintenance Plan prepared by Blackstone were approved by KDHE, the EUC was placed, and the VCPRP issued a No Further Action Determination.
Atchison Senior Residences had applied and been approved for Brownfield assessment funding through the City of Atchison; however, the timing and funding availability was not consistent with project needs. Atchison Senior Residences proceeded unilaterally, working with KDHE's VCPRP, in the spirit of Brownfields redevelopment to reuse a vacant property that would otherwise be considered non-viable.