Service Lines
Project Summary
Blackstone has conducted more than 75 site development projects for the Heartland Region of McDonald's Corporation since 2012. Projects include civil engineering for new sites, Phase I Environmental Site Assessments, asbestos surveys, Phase II ESAs, raze and rebuilds, major remodel projects, and side-by-side drive-throughs. Additional services include geotechnical explorations, construction observation, and testing.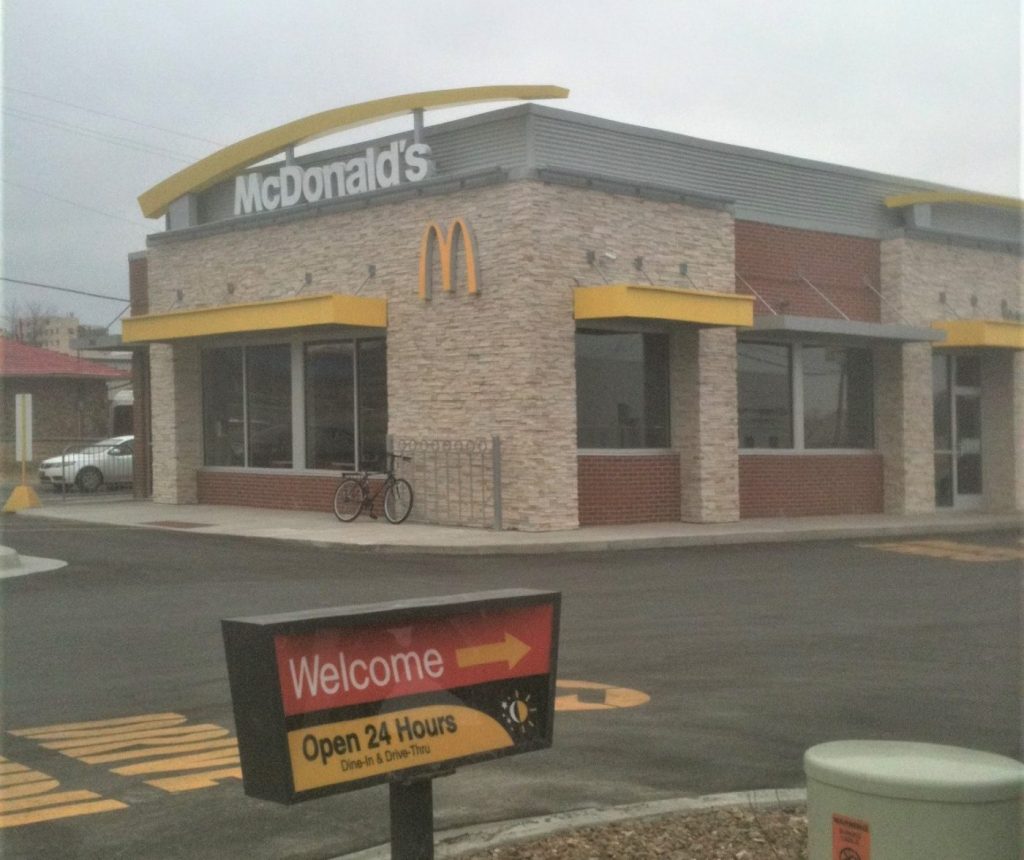 Phase I ESAs have been performed for new sites, raze and rebuilds, and major remodel projects. In 2013 Blackstone performed a limited Phase II ESA for a property after the Phase I ESA identified moderate risk of impact to the site from historic adjacent property and on-site land uses. Based on historical records review, the potential former use of the site as a used car lot (due to potential fuel storage and automotive repair) and the historic proximity of a former zinc smelter were considered moderate risks of environmental impact to the site. Soil borings were advanced at the site and soil samples were submitted for analysis of arsenic, cadmium, chromium and zinc. Analytical results indicated that metals results were below the Tier 2 Risk-Based Standards for Kansas (RSKs), and therefore it did not appear that any special safety or material handling precautions associated with environmental impacts would be necessary during the McDonald's raze and rebuild construction project.
Blackstone performed a Phase I ESA in 2014 for a property that was known to be a former gasoline station. The Phase I ESA identified one historical recognized environmental condition (HREC) associated with the property and recommended a Phase II ESA to evaluate potential impacts from the properties previous use as a gasoline station. Soil borings were advanced at the site and soil samples collected from each boring. Groundwater encountered during boring installation was also sampled. Samples were submitted for analysis of total petroleum hydrocarbons –– gasoline range organics (TPH-GRO), benzene, toluene, ethylbenzene, total xylenes, and naphthalene. Soil and groundwater samples collected from one of the borings indicated TPH-GRO, ethylbenzene, and naphthalene concentrations in excess of RSKs. Blackstone assisted with an application for enrollment in the Kansas UST Property Redevelopment Trust Fund. The Fund would pay for a portion of the existing fuel system removal on the property. If contamination is discovered during the fuel system removal, the Site could also be eligible for enrollment into the Kansas Petroleum Storage Tank Release Trust Fund.
Services Provided
Environmental
Civil Engineering
Geotechnical
Construction Testing