The last quarter of the year has presented Blackstone with many opportunities to gather as a company and celebrate its successes with our clients and employees.
Blackstone Birthday Bash
After a year of waiting due to COVID, we finally hosted our 10-year (really our 10th plus one-year anniversary), Blackstone Birthday Bash, in October. The event was held at The Venue in Leawood and provided the perfect atmosphere for food, drinks, music, and great conversation for our employees, clients, and vendors. Everyone who attended was met with delicious appetizers, desserts, and a cup full of Blackstone swag as a thank you. We were thankful that all our employees attended this great event and could get an updated staff photo! The Bash allowed many of our newer employees a chance to meet with clients as well as the employees from our out-of-state offices.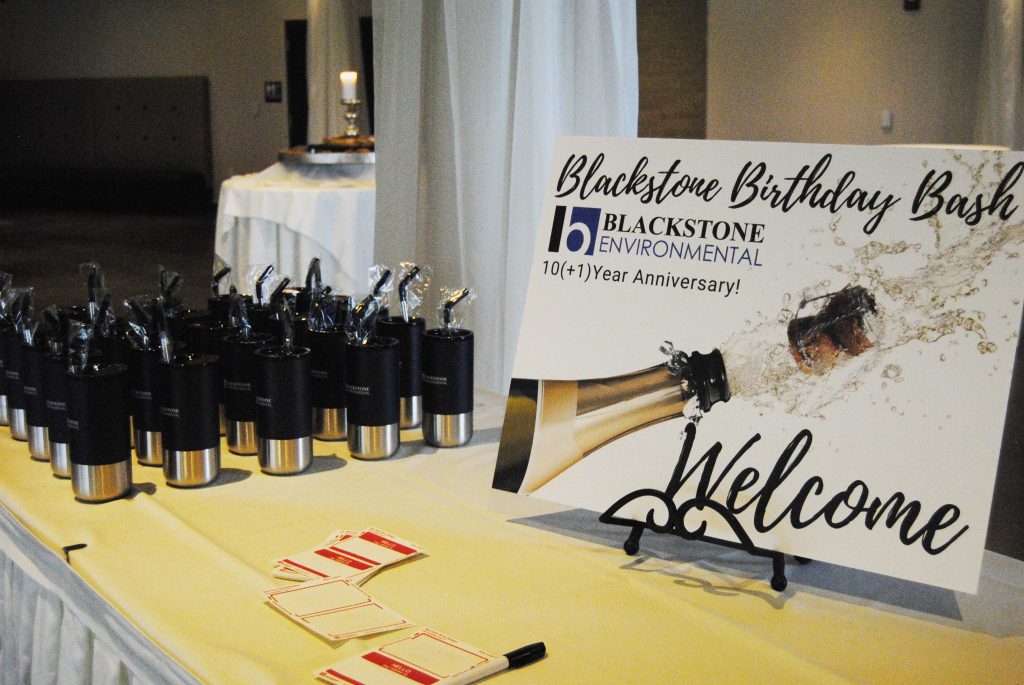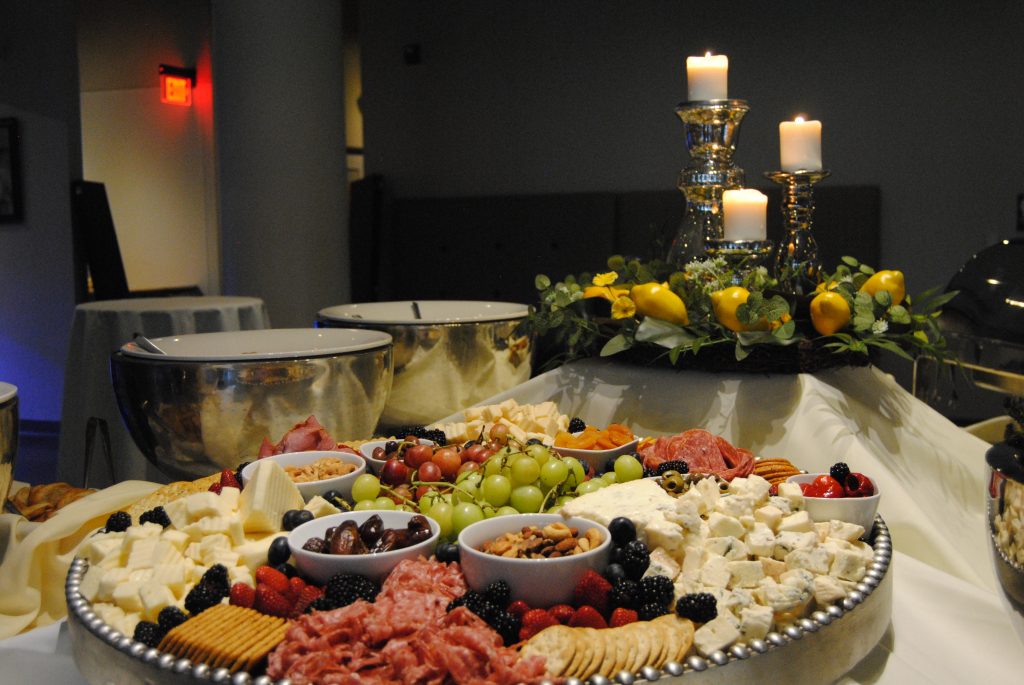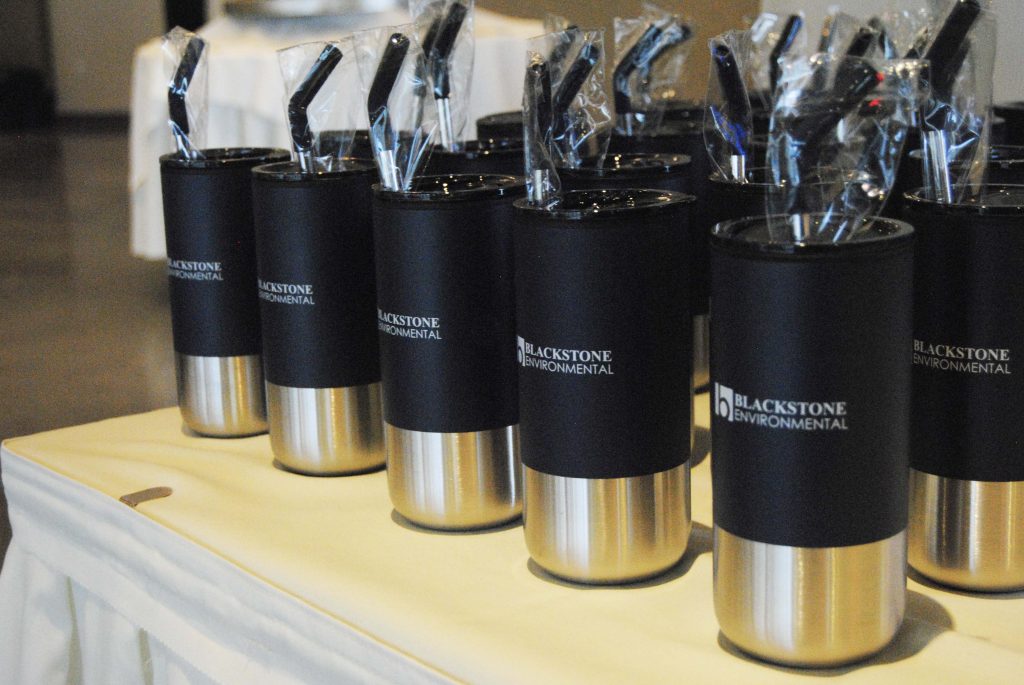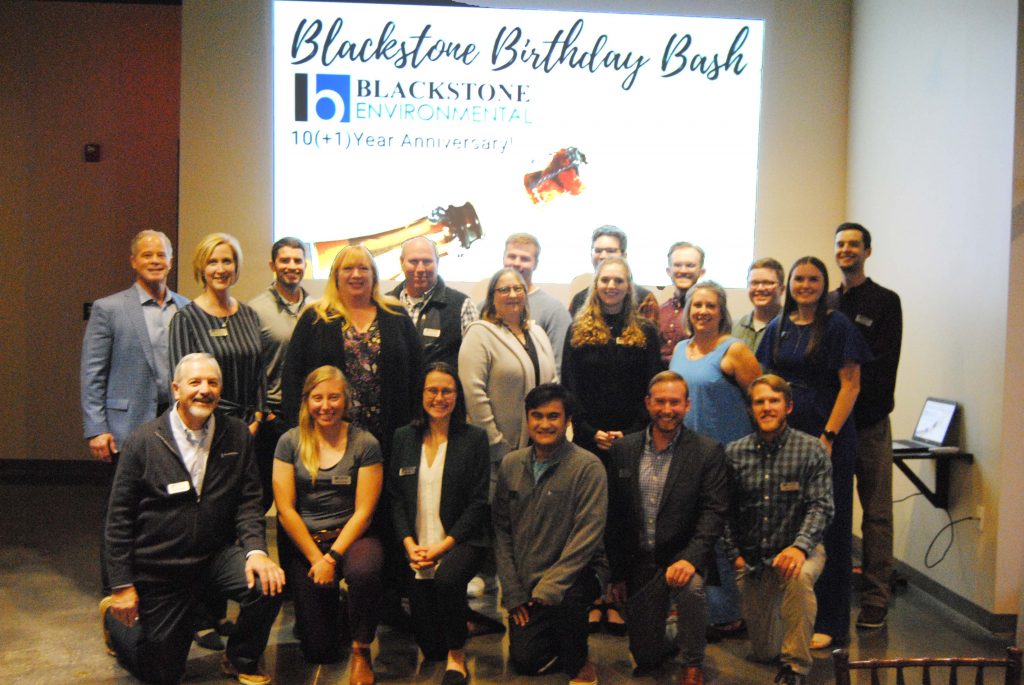 Annual Chili Cook-Off
To continue building time for our employees to gather socially and enjoy some fun we hosted our annual chili cook-off. Ed Guernsey took home the coveted trophy and ultimate bragging rights again with his "party chili" which impressed everyone with its aroma and spicy flavor. After our cook-off, we decorated the office for the holiday season and to prepare for our office holiday party.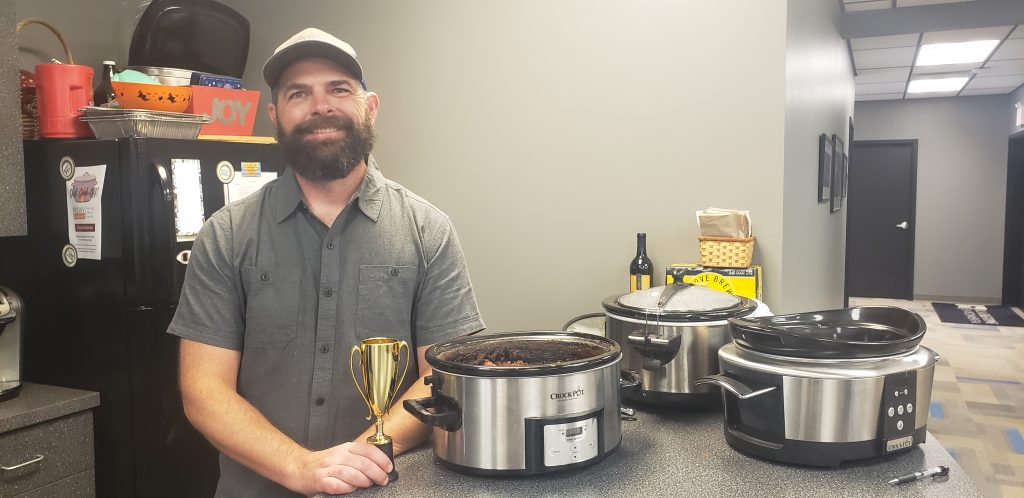 Holiday Party
Everyone enjoyed a delicious catered dinner with drinks, desserts, and a hot chocolate bar! Mike Kukuk and Kyle Kukuk each took home awards for the ugliest sweater and most festive attire. The competitive spirit came alive in everyone as they split into teams to play Christmas Jeopardy!
We continued with a fun white elephant gift exchange, passing out employee gifts, and presenting the Overland Park office with a Blackstone griddle! We are very excited to officially have a Blackstone at Blackstone! Expect to see more fun content on our Facebook and LinkedIn pages as we start planning some exciting events at the office around our new griddle.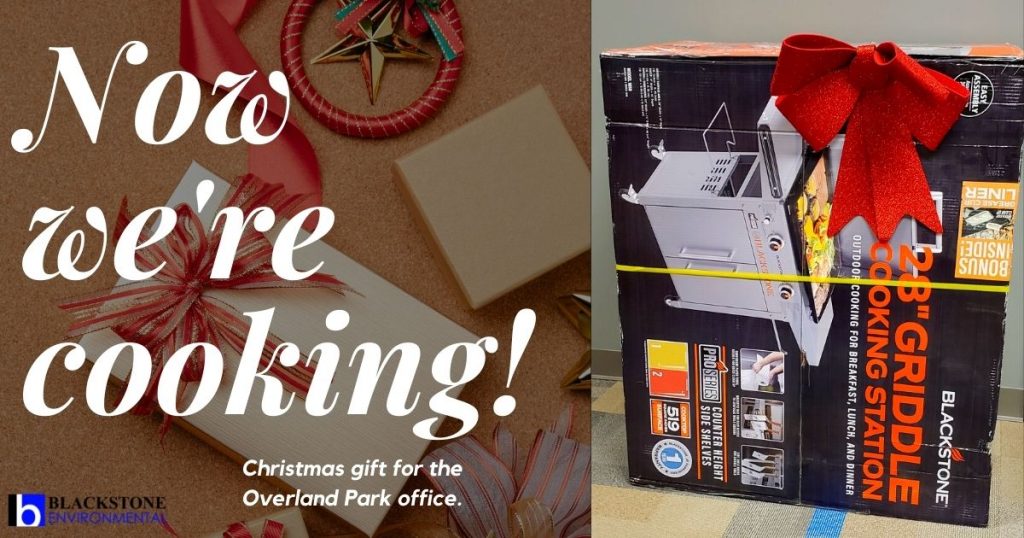 We are thankful for a great year, and we look forward to another successful year in 2022!
Best wishes to you during this holiday season and the year ahead.