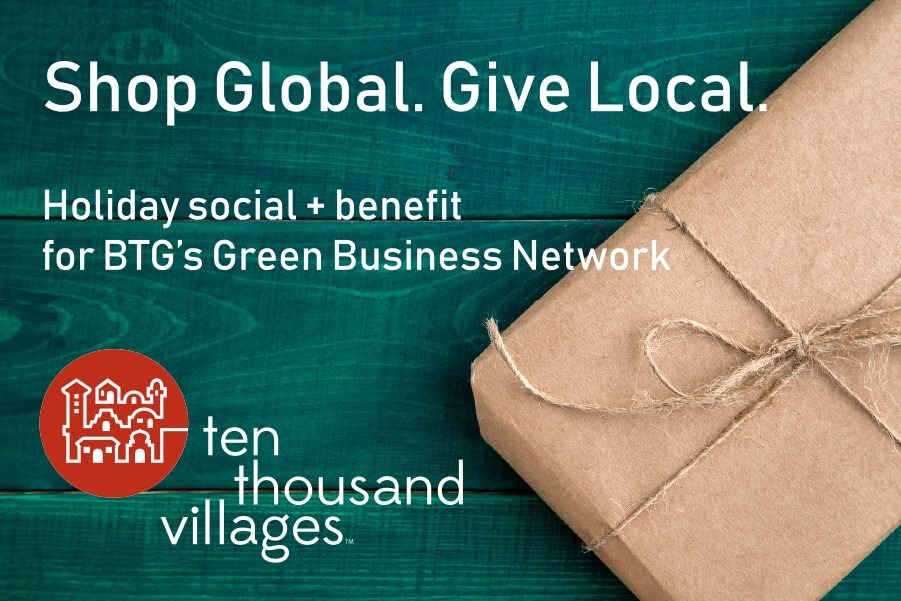 Green Business Network Holiday Social
Join Bridging The Gap's Green Business Network for a holiday social at Ten Thousand Villages Overland Park! Gather for an evening with friends and hear from Ten Thousand Villages about its mission to improve the lives of makers around the world through fair trade. The store will be open for holiday shopping – giving you the perfect opportunity to shop your values and give gifts with meaning to family and friends this holiday season. BTG will receive 15% of net sales from the evening. Wine, hot cocoa and light snacks will be served. This event is free.
Registration
is appreciated but not required.