Service Lines
Project Summary
Blackstone provided independent construction observation and testing of an approximately 6.4-acre liner installation for Cell 1G/2D at the Champ Landfill in Missouri in 2013. Blackstone was responsible for visually observing and documenting construction activities and performing tests to verify that the material and construction procedures were in compliance with the MDNR approved CQA Plan.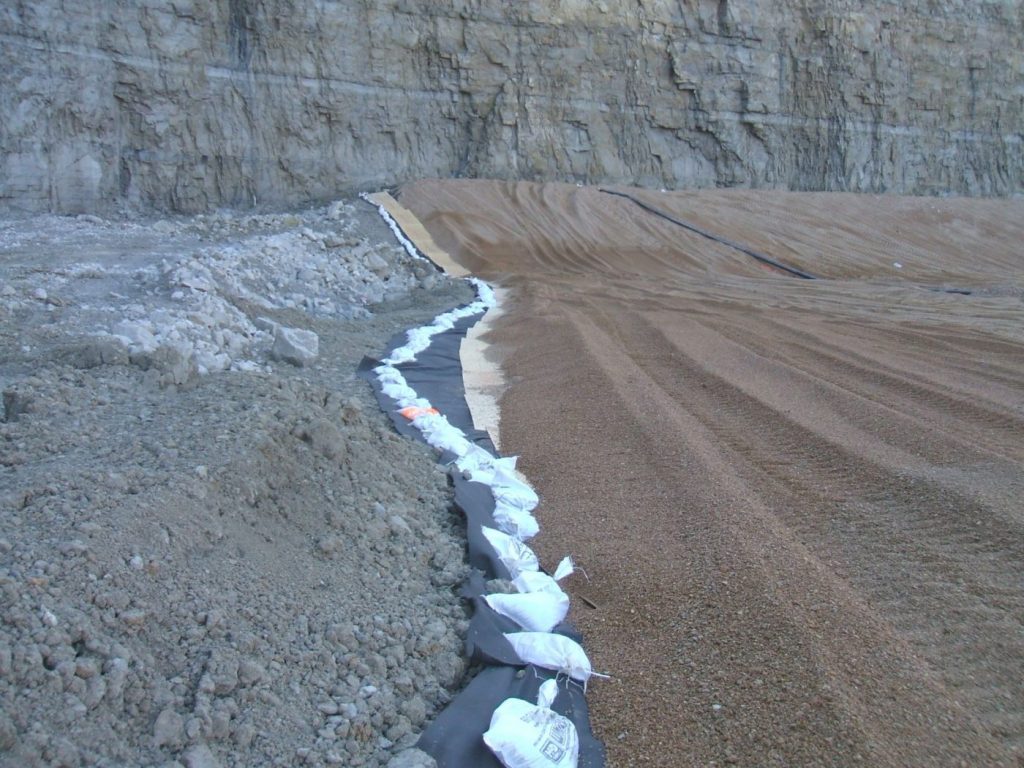 Services Provided
Collection and submittal of geotechnical soil samples for pre-construction testing.
Observation of subgrade and drainage layer filling activities.
Observation of geotextile installation activities.
Observation of fine aggregate filling and rolling activities.
Review of the geomembrane manufacturer's quality control submittals for compliance.
Conducted field moisture and density testing during construction using a nuclear density/moisture gauge for the low permeability compacted soil liner.
Collection and submittal of conformance soil samples.
Observation and documentation of geomembrane deployment, seaming, and testing.
Collection and submittal of geomembrane seam samples for seam strength analysis.
Observation of temporary phase termination berm construction.
Observation of leachate collection pipe, rock, and gravel drainage installation.
Review of subgrade, top of low permeability soil liner, and top of the leachate rock/gravel drainage rock layer surveys to document layer thickness.