Service Lines
Project Summary
Blackstone has provided engineering and environmental consulting services to Hamm Companies since 2010 including alternative cap design and construction oversight, GCCS design and permitting, cell liner construction quality assurance (CQA) oversight, Research, Design, and Demonstration (RD&D) program implementation and monitoring, leachate management, and quarry evaluation services.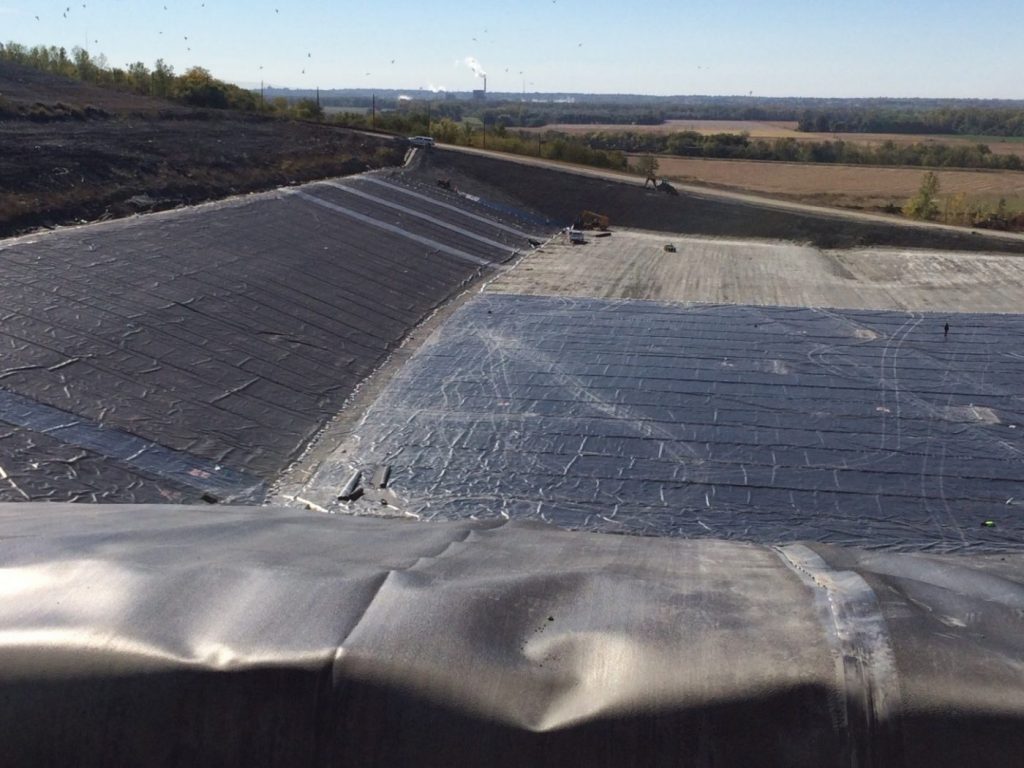 Services Provided
Blackstone has played a key role in assisting Hamm in their involvement in the RD&D program with Kansas Department of Health and Environment (KDHE) and the Environmental Protection Agency (EPA). Involvement in the RD&D program includes continual monitoring and data collection with the associated alternative cover items and bi-annual reporting to KDHE. Blackstone has been in charge of the monitoring, data collection, and reporting process since 2011 when Hamm initially entered the RD&D program. Data collection on leachate management, alternative cover hydraulic performance, landfill settlement, erosion control, and landfill gas production has been included in the bi-annual summary reports submitted to KDHE. Blackstone has also designed and assisted in the vegetation planning and stormwater management programs associated with the alternative final cover.
Blackstone designed and permitted the new gas collection and control system (GCCS) installed. The design was performed in accordance with New Source Performance Standards (NSPS) design requirements which also included construction, operating, monitoring, and recordkeeping procedures for the system. Design of the GCCS system included sizing and placement of vertical gas extraction wells, header and lateral conveyance pipelines, condensate sumps, control valves, and cleanout riser pipes.
Blackstone has provided CQA oversight on alternative cap and cell liner construction projects for Hamm Landfill since 2010. Hamm has closed approximately 31 acres of alternative final cover and opened approximately 13 acres of cell liner since Blackstone took over CQA responsibilities for the site.