Service Lines
Project Summary
Blackstone provided services to The City of Dubuque for a Brownfield redevelopment project at the former Blum scrapyard. The Blum scrapyard covered a city block redevelopment that included renovation of and improvements to a four-story building situated and demolition and deconstruction of other site structures. The site is in an area of Dubuque where industrial, commercial, and residential meet and is considered part of the Washington Neighborhood. The City secured two EPA Brownfield Cleanup grants for the site, focusing on hazardous materials remediation and Land Recycling Program completion. The City also completed extensive community engagement activities, incorporating citizen comments into plans and renderings.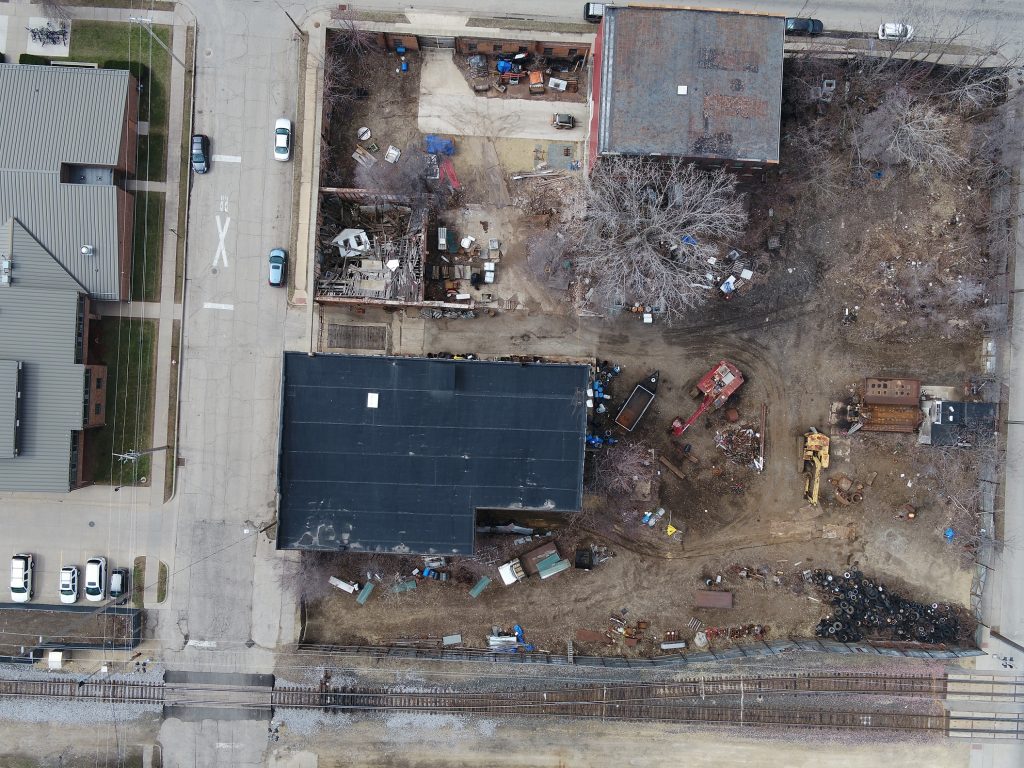 The community's desire was largely to use the site as varied recreational space. The City's desire was to provide that recreational space in addition to the rehabilitation of the four-story brick building on Elm Street to house the Leisure Services Department, placing them in the heart of the community that they serve. The City also needed a Public Works space to service the local greenways, which would involve the construction of a new structure adjacent to the Elm Street building.
Services Provided
Blackstone's services include management and implementation of two EPA Brownfields Cleanup Grants. Blackstone is the lead consultant for the City of Dubuque, coordinating a team including civil and architectural services, landscape design, and sustainable deconstruction partners. Our team has presented redevelopment scenarios and costs to City Council, City Manager, and state and federal authorities.
Currently, Blackstone is coordinating waste disposal criteria with TSCA and RCRA at the Federal EPA level due to high levels of PCBs on the property. Disposal of surface soils will be incorporated in to bid documents for hazardous materials removal including ACM and LBP, along with hazardous soils. Following this activity, viable buildings will be redeveloped and structurally unsafe buildings will be sustainably deconstructed and their materials repurposed. Soil and groundwater will undergo further testing and the property will go through the Iowa Voluntary Cleanup Program, the Land Recycling Program in pursuit of a No Further Action Status.
Results
Inspection of the school indicated that the tank might have been located on the outside of the building. Drilling and sampling activities completed by Blackstone determined the location of the former UST pit and that soil was not impacted by petroleum compounds. No groundwater was encountered at the site. In summary, Blackstone was able to visit the Site and determine the best sampling strategy for the BTA. Due to Blackstone's experience with KDHE and our local presence, Blackstone was able to locate the former UST pit and complete the project under the scope of work (SOW) required by KDHE. The property was not impacted with petroleum from the former heating tank and the Site can now move forward in the redevelopment process.