Many environmental and civil engineering projects require accurate spatial locating for data collection and surveying in the field, and Blackstone is pleased to announce two exciting new advancements to our UAV and Geospatial Service Line. The first advancement is related to increasing our GPS collection spatial accuracy and secondly to streamline data collection.
Previously, Blackstone relied on third-party services to obtain corrections for our Trimble GPS unit in the form of Real Time Kinetics (RTK) corrections. RTK Correction is a technique used to improve the accuracy of a standalone GPS receiver. Traditional GPS receivers can currently only determine position within 7-13 feet of accuracy. RTK provides corrections which can give us centimeter accuracy. GPS receivers measure how long it takes for a signal to travel from a satellite to the receiver. Transmitted signals travel through the ionosphere and atmosphere and are slowed down and perturbed along the way. For example, travel time on a cloudy day and in clear sky conditions are typically different. That is why it is difficult for a standalone receiver to precisely determine its position. RTK is a technology that solves this issue. Our third-party service has provided us with these RTK corrections through their vast network of GPS base stations. This solution is a good option for areas with strong cellular coverage.
This solution has served Blackstone well in the past, and we have since developed a solution that can better serve our clients and our data collection needs. Many of our sites are located in rural areas where obtaining strong cellular coverage is difficult, and there are no nearby GPS base stations.
Our solution was to develop our own portable RTK base station. This RTK base station was developed by our own engineers to serve our precise needs. With the base station being mobile, it can be deployed on site near our collection zone. With the base station being within two miles of our survey location instead of 250 miles, we can improve in correcting ionospheric and tropospheric activity and avoid the need to have cellular coverage. Our portable base station was developed and built in-house using open-source hardware and software written by us. By creating this unit in-house, it gives Blackstone complete control over the corrections we receive.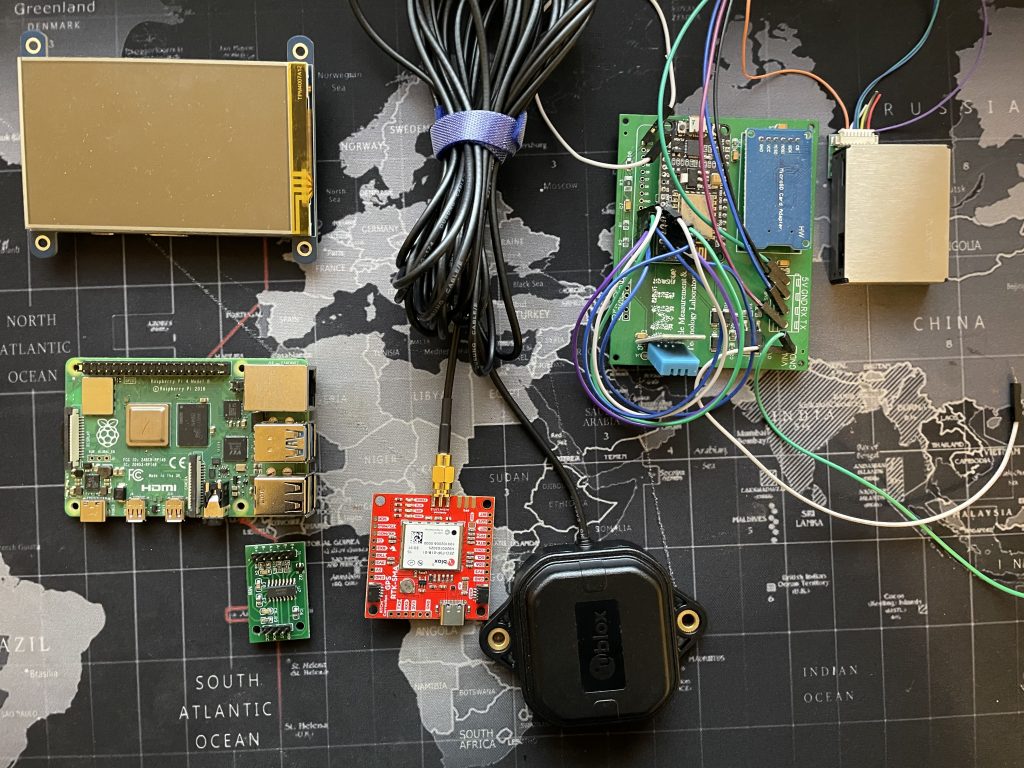 The second advancement to our Geospatial Services division is streamlining data collection. We recently had a client come to us asking if we could provide real-time data from their groundwater remediation system. Previously, this client used a Programable Logic Controller (PLC) to store data internally. This required frequent in-person visits to the project location to pull that data off this unit. Our team developed a remote module to communicate with the existing PLC and accompanying software to transmit system information to Blackstone's database remotely and securely, using AES encryption in real time. With our new real-time database, we can adapt to changing environments and make recommendations faster than ever.
Contact Mat Edwards for more information on Blackstone's UAV and Geospatial Services.