Many environmental projects require Geospatial Services, and Blackstone's Unmanned Aerial Vehicle (UAV) expertise is essential for engineering design and site redevelopment activities.
Our UAV, or drone, provides aerial imagery and inspections of critical assets like water towers, air emission stacks, landfill caps and buildings. The UAV also provides a bird's-eye-view of contaminated sites, many times revealing contamination not obvious to a site inspector on the ground.
Additionally, Blackstone's Geospatial services include GIS/asset management support. Using our UAV to create a basemap and GPS equipment to create precise locations, Blackstone's geospatial experts can inventory assets, including water, wastewater, storm water, electric, gas and fiber optic lines, for any organization.
Our GIS specialists can also transform your paper records into digital maps, with each asset linked to appropriate records and accessible via your smartphone, tablet or computer.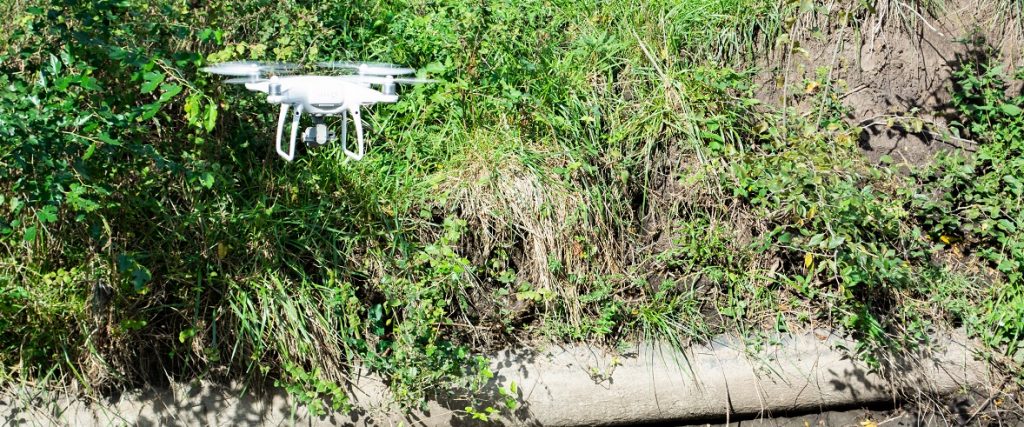 Service Offerings
UAV Aerial Imagery
Engineering Design and Site Redevelopment Projects
Aerial Inspections of Critical Assets
Bird's-Eye-View of Contaminated Sites
True-Color Aerial Basemaps
Topographic Mapping with RTK GPS Ground Control
Cinematic-Quality Fly-Over Videography
UAV Asset Inspections
Structure Inspections and Reporting
Close-Up Inspections of Linear Assets
Condition Assessments of Structures After Damage
GIS/Asset Management
Basemaps and Precise Locations
Utility Assets Inside GIS
Digital Maps of Assets and Links to Videos, Excel Tables, As-Builts and Photos
GIS Database Development and Mapping
Automated Reporting Linked to GIS Database
Predictive Modeling Using Spatial Layers
ArcGIS Online and Collector Application Development
Information Sheet
Contact Us
For more information about Blackstone's UAV and Geospatial Services,
call Mat Edwards at 913.956.6225.
Email Mat